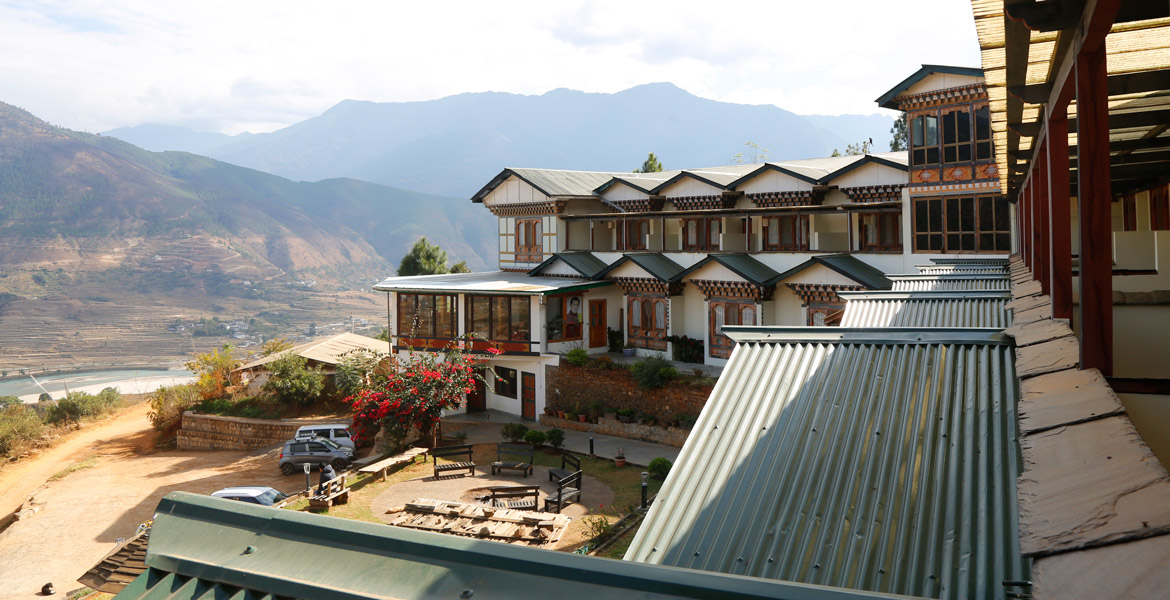 Hotel Vara is a 3 star property certified by the Tourism Council of Bhutan. The hotel is located right above the Punakha-Wangdue national highway making it an ideal stopover for tourists who are on a cross country trip in Bhutan. The elevated location of the property offers a spectacular view of traditional Bhutanese houses surrounded by expansive paddy field that adds tranquility and inspires our guests to embrace and appreciate the slow paced lifestyle of this mountain village.
The hotel was thoughtfully designed to enrich our guest experience during their stay at Vara. All guest rooms face the valley below and the rooms on the second floor are attached with a private balcony. The minimalist interior design of the hotel reflects the value of living simply. Ancient tools used by farmers that were rendered obsolete by mechanization are put on display in the hotel lobby and the hallway and the walls are adorned with paintings that have cultural significance.
In order to elevate our guest dining experience at Vara, a new extension to the hotel has been built which accommodates the hotel restaurant and bar. The new octagonal structure is adorned with panoramic floor to ceiling windows that offer stunning view.